PROUDLY SPONSORED BY CHICK-FIL-A BRYAN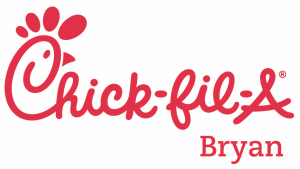 IN CASE YOU MISSED IT
SIXTY
What's special about that number? We're just 60 subscribers away from reaching 1,000 subscribers on our YouTube channel, a milestone that will allow us to access more features on the channel and take it to new heights!
Thank you to those who have subscribed to the channel already. For those who haven't, YOU can help us get over the top…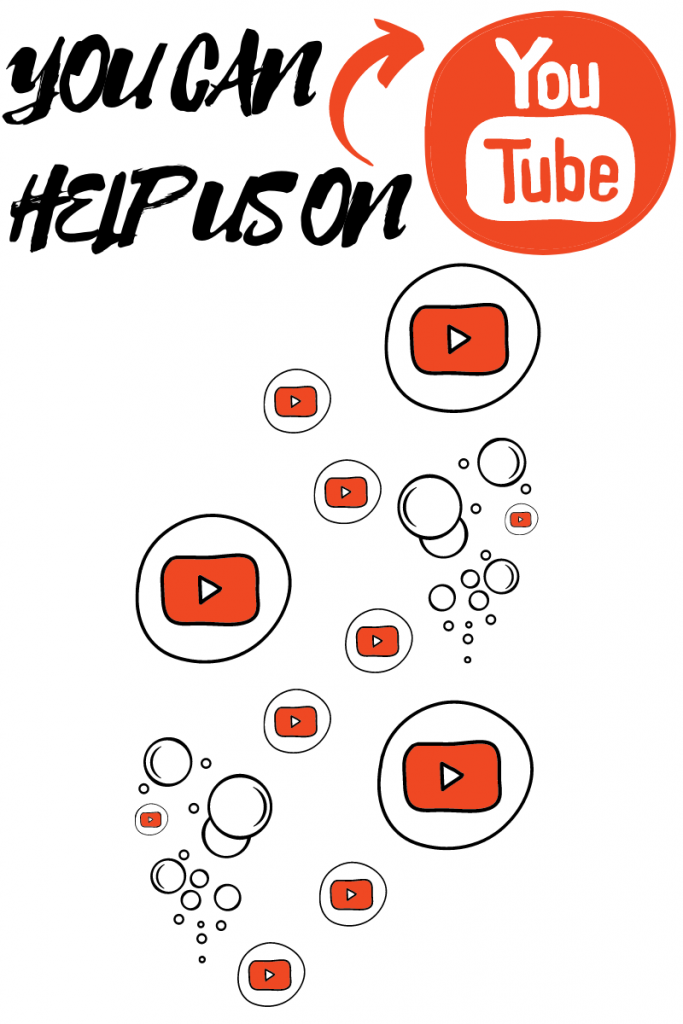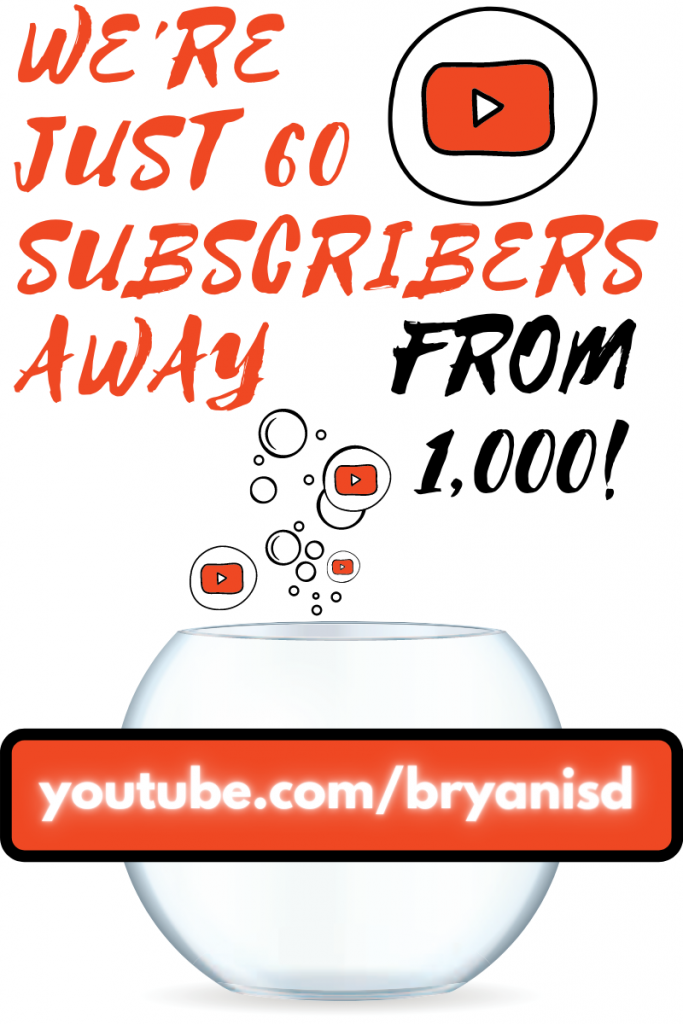 Subscribe HERE (youtube.com/bryanisd) or at the button below: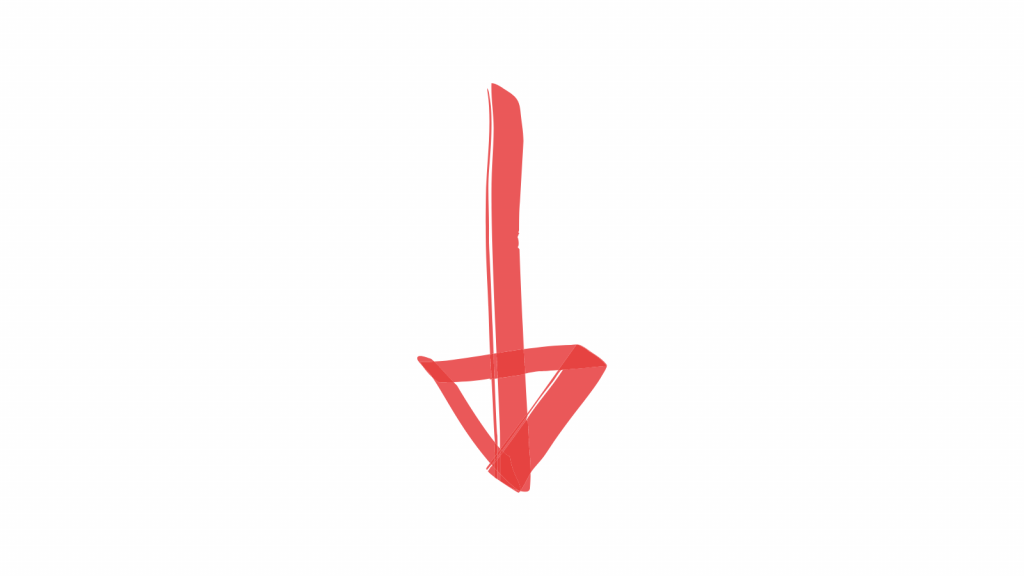 Once you subscribe, remember to click on the bell icon to receive notifications when Bryan ISD posts on YouTube!
AN UNLIKELY BOND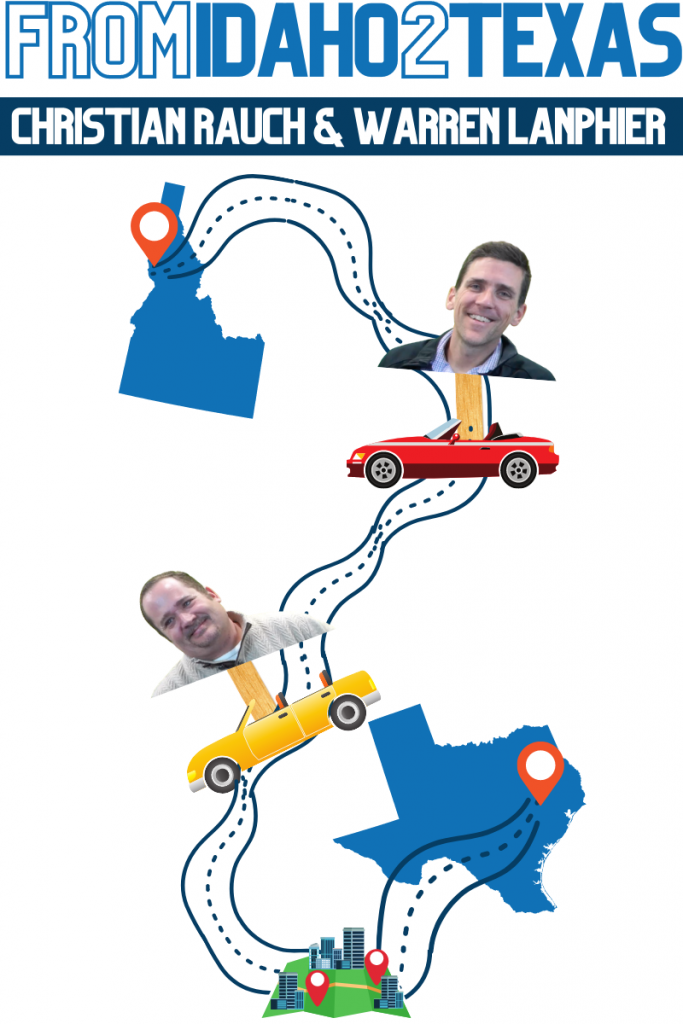 During a Bryan ISD leadership meeting a few years ago, Director of Transportation Warren Lanphier and Rayburn Assistant Principal Christian Rauch made the unlikely discovery that they grew up in the same midsized town in Idaho named after Lewis (from Lewis & Clark fame). They also found out they were born in the same small town nearby. They grew up at different time periods, so neither had met before Bryan ISD.
And Now, Here's the Rest of the Story:
Our conversation with Warren and Christian was so engaging, so fascinating, and so free-flowing that it couldn't be contained in one video. Loads of Idaho facts were left on the "cutting room floor." Luckily for you, we saved a couple of them below: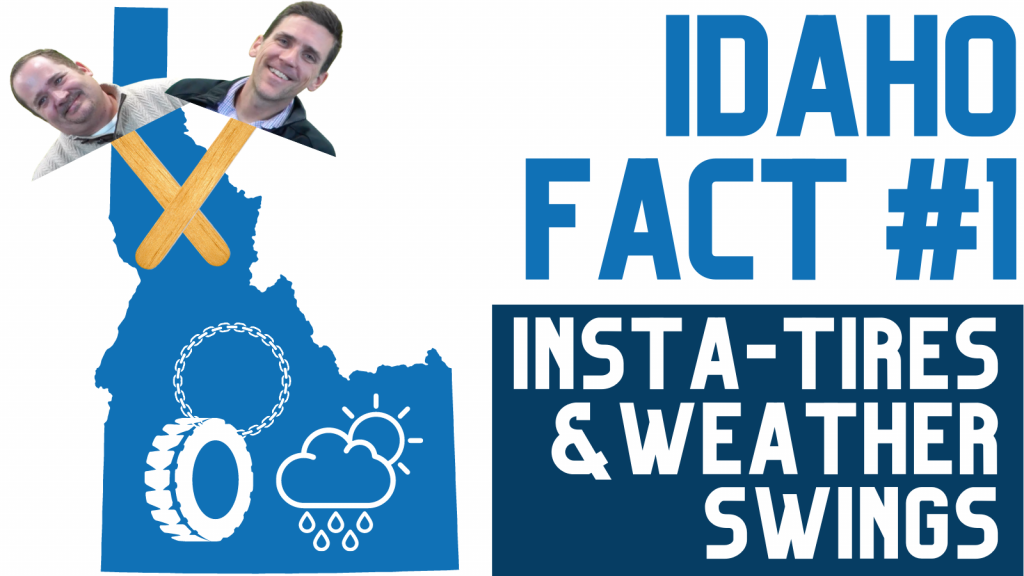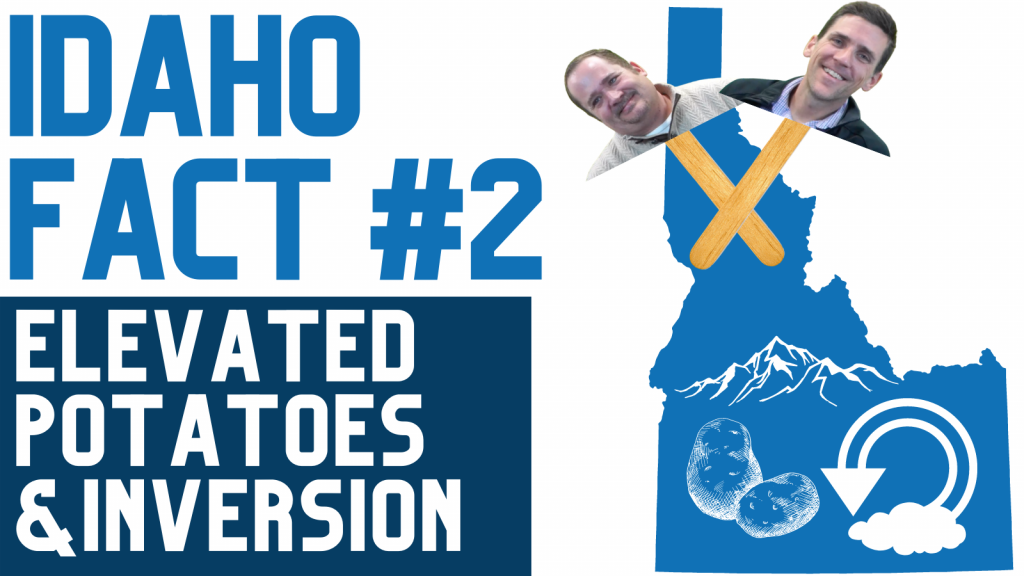 KUDOS
Prenatal Clinic Honorees
Congratulations to Olivia Body Davenport, Ross library assistant, Tanisha Lynn Hanks, SFA diagnostician, and Joyce Jones, Rudder pregnancy-related services teacher, for being named 2021 You're the Tops Honorees by The Prenatal Clinic. They were honored at a virtual luncheon on April 24 as "women who make a difference."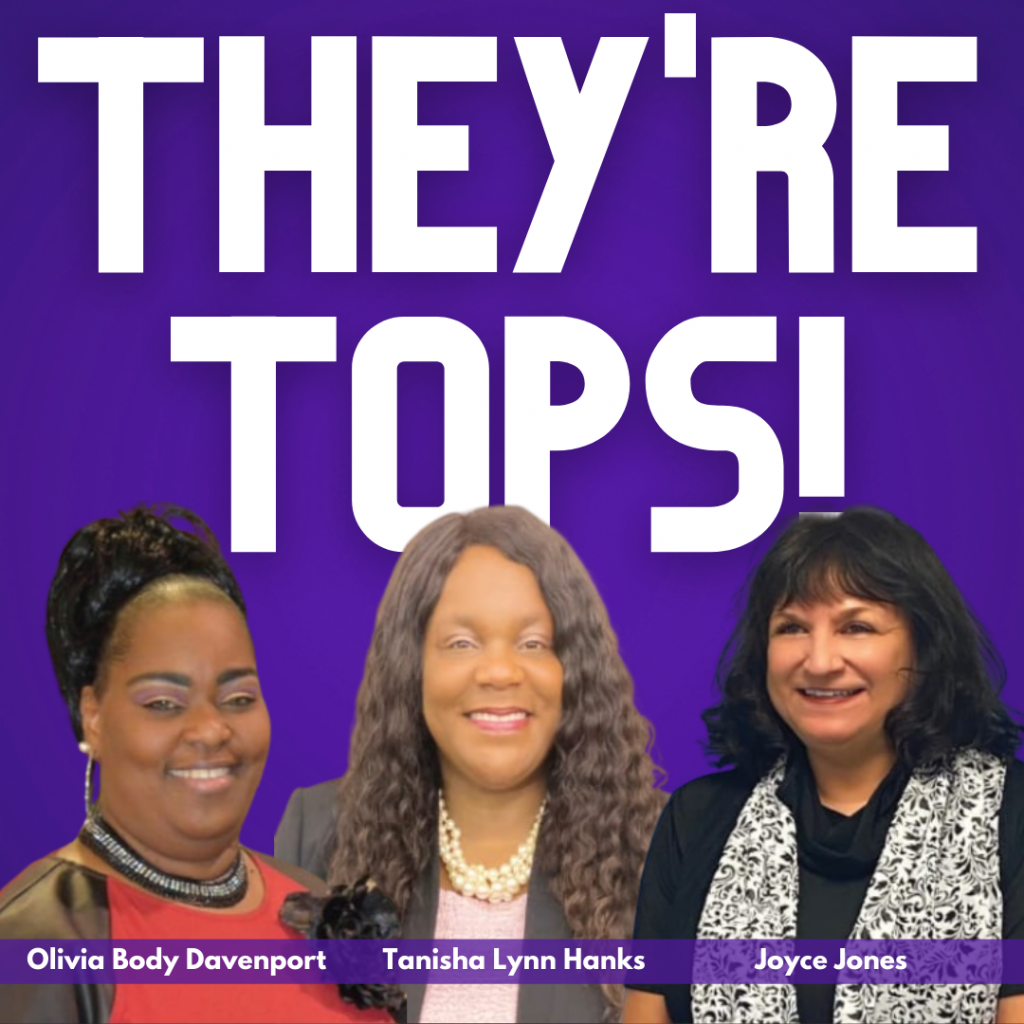 Missed the event? No worries. You can check out the entire virtual luncheon below!
John Shelton Radio Interview
Rudder Head Girls Basketball Coach John Shelton recently announced his retirement after 34 years of educating Texas students as a high school basketball coach. Nearly half of those years were in Bryan ISD and we are grateful for all of them.
According to KBTX, "Shelton only failed to make the playoffs four times in his 31 seasons as a head coach. During 27 playoff appearances, his teams advanced to the state tournament three times and won a state championship in 2002 at Buffalo High School."
As Coach Shelton prepares for the next chapter of his life, he took a few minutes to talk with Dr. Hugo Ibarra, Bryan ISD community outreach officer, and KEOS DJ Lance in the fascinating interview below: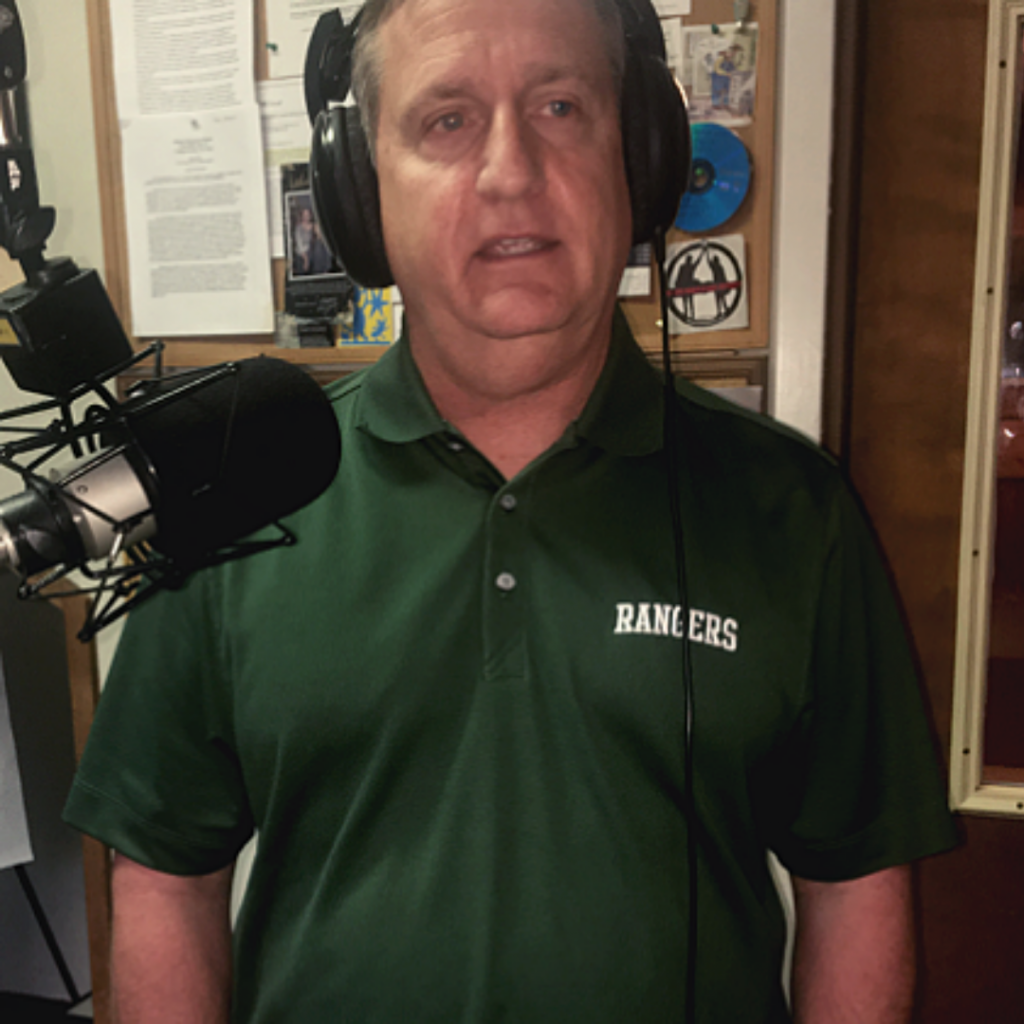 SOCIAL MEDIA SPOTLIGHT
Huge shout out to the Bulldogs of Mitchell Elementary for frequently posting engaging content on their Facebook page. Throughout the school year, the school has profiled the creative projects, amazing stories and smiling faces that fill its classrooms. In turn, parents respond with lots of Facebook love for their school!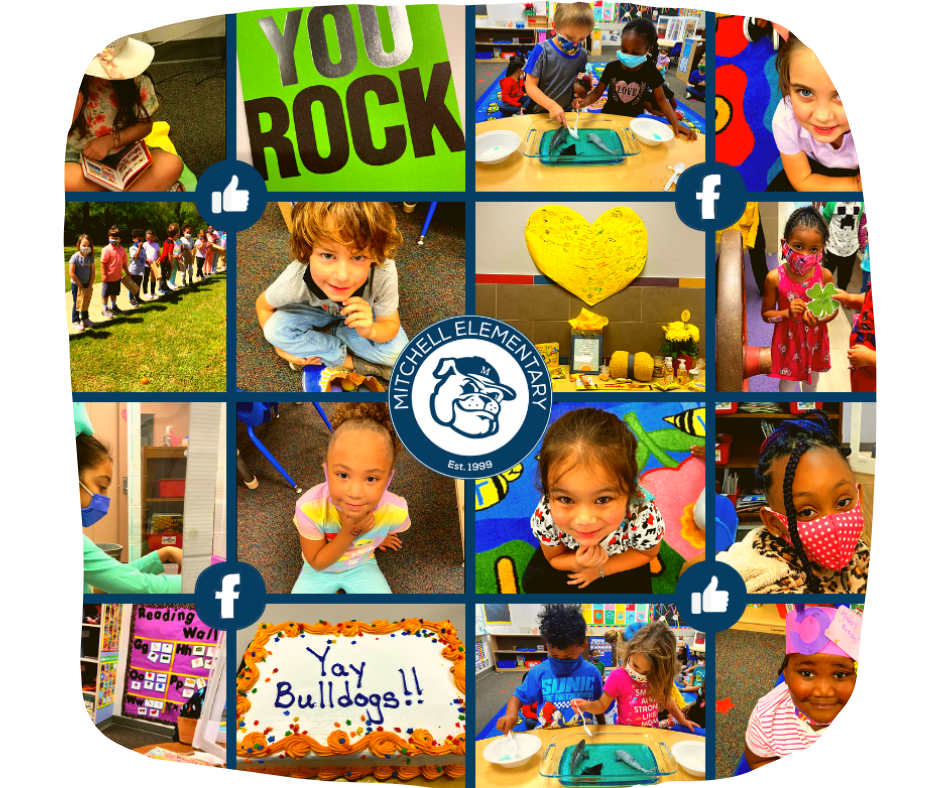 FOLLOWING UP…
You might remember our Inside Bryan ISD story last month about Charlie Van Eman. On April 16, Charlie had a very big day as he received the bryanisd.org/essential8 courage award from his school and he threw out the first pitch at a Bryan High baseball game.
Learn More:
DEALS & EVENTS FOR YOU!
Encino Trace Luxury Apartment Homes' Preferred Employer Program
Check Out this Email we Received from reagan.brown@greystar.com:
My name is Reagan, and I am the Assistant Community Manager for Encino Trace Apartments located on Harvey Mitchell Pkwy S in College Station. We are a brand new, luxury apartment community. Any Bryan ISD employee that applies to our community will receive an additional leasing special. They will receive a reimbursed application and admin fee, as well as ½ off the security deposit. If you have any questions please do not hesitate to reach out to me directly: reagan.brown@greystar.com.
DSW's Teacher Appreciation Offer
Check Out this Email we Received from dsw29598@dswinc.com:
DSW would like to invite you to our week-long Teacher Appreciation Event! Next week (May 3rd-7th), any faculty member of Bryan ISD, will be able to come into our College Station location and receive a discount on all merchandise (including clearance!). All you will need to do is share the attached flyer, and then present the flyer or your employee ID in order to receive the discount. Thank you for everything you have done for our students and communities this past year. My husband is a high school teacher so I know first-hand all the obstacles you have had to overcome, and this is just our small way of saying thank you for what you do.
Bryan High Viking Theatre's Little Women
Get Ready & Get Your Tickets! Viking Theatre's production of Little Women is coming to a Bryan High Black Box Theatre near you: Thursday, May 6 (7 p.m.); Friday, May 7 (7 p.m.) & Saturday, May 8 (2 p.m. & 7 p.m.)

Tickets: bryanhightheatre.ludus.com
*Limited Seating | Social Distancing & Mask Required
KRHD $500 Teacher Appreciation Video Contest
Instructions:
WINNER, WINNER, CHICKEN DINNER!
Carmen Garcia, Johnson Elementary third-grade dual language teacher, didn't win one of the 69-known Fabergé eggs in the world, but she did win $50 worth of Chick-fil-A for being the first person to correctly identify that the cow appeared at the 1:26 mark of last month's #ICYMI video. Congrats, Carmen!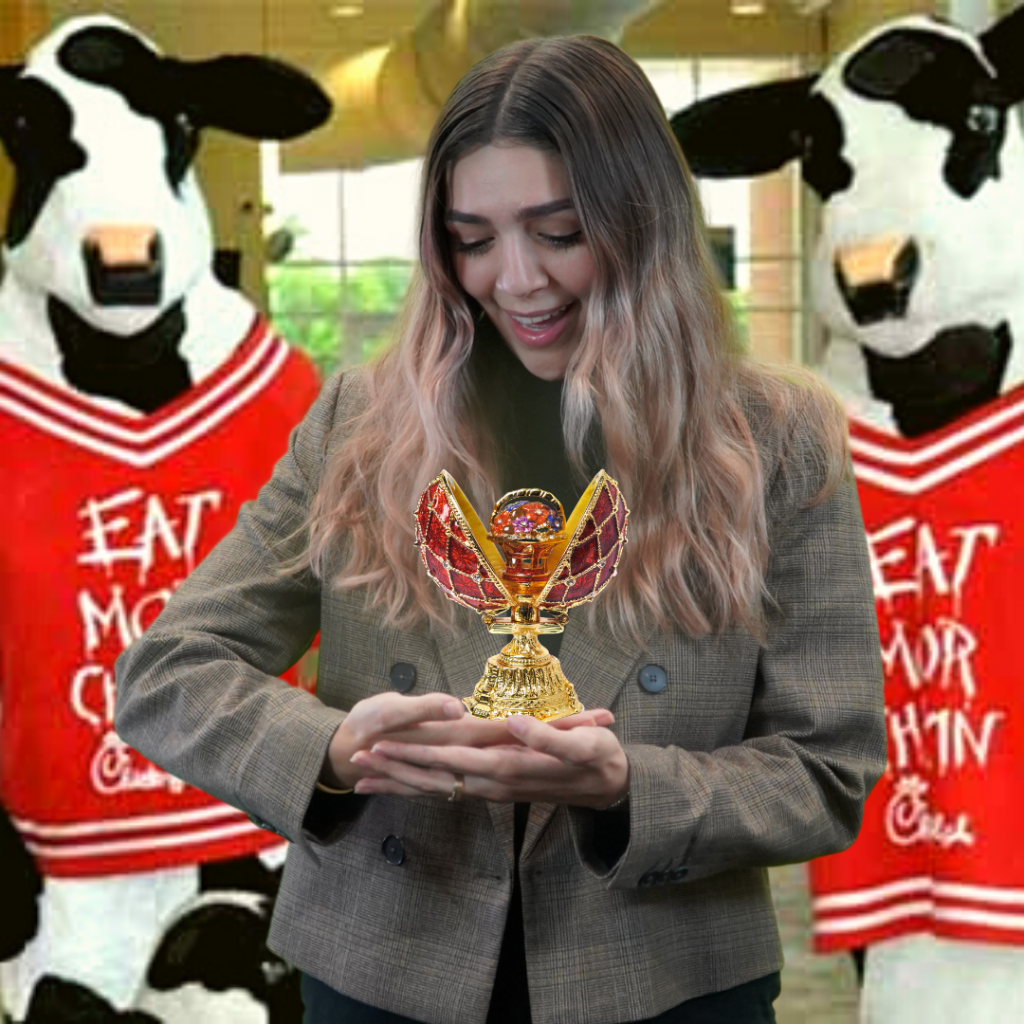 NEW $50 CHICKEN CHALLENGE
Subscribe to youtube.com/bryanisd & Click on the Bell Icon (If you haven't already.)
If your YouTube username is different from the name on your Bryan ISD email, send it to newsletter@bryanisd.org by May 6 at 12 p.m.
We'll do a random drawing* from the Bryan ISD employees who subscribe to our YouTube channel before the May edition of Inside Bryan ISD.
We'll announce the winner in the next newsletter.
*Please Note: We will only be able to conduct the drawing for Bryan ISD employees who have made their YouTube subscriptions public.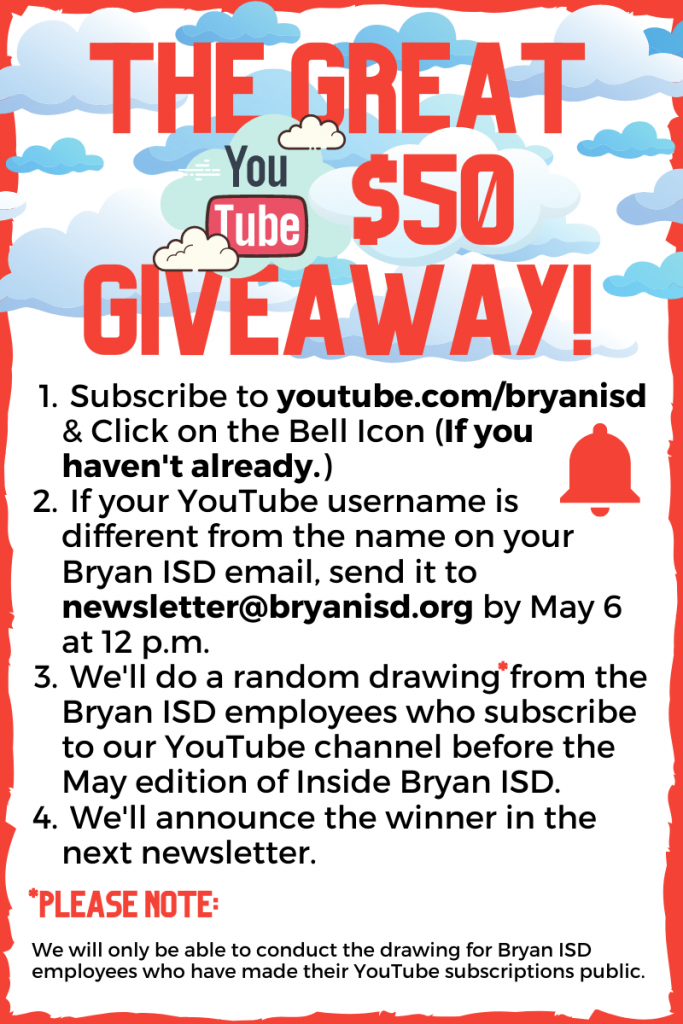 BRYAN ISD
#BeEssential