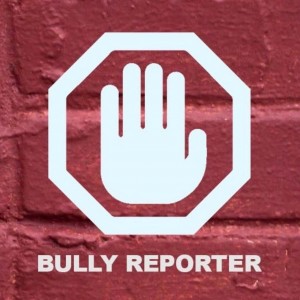 Bryan ISD is committed to stopping bullying in all its forms, as the safety and security of our students is our top priority. For this reason, we added a Bully Reporter button to the home page of bryanisd.org in 2015.
No voice should go unheard. With Bully Reporter from 806 Technologies, Bryan ISD students, parents and employees can quickly, discretely or anonymously report bullying at any time in English or Spanish. Everyone can use the tool, whether they witnessed the bullying or were personally involved.
For us to understand and act on the facts as quickly as possible, Bully Reporter is comprehensive. To file a bully report using Bully Reporter, you must submit the following five pieces of information:
Your Information – Identify whether you are a parent, student, faculty/staff member or whether you'd prefer to stay anonymous.
People Involved – List the name and grade level of the people involved, and identify whether they were the aggressor, the target or the witness.
Incident Overview – Next, you should list whether the harassment was physical, verbal or sexual, and briefly describe the incident.
Time & Location – Describe the time and place of the incident, including incidents that occur online or beyond school hours.
Possible Evidence – Finally, you are given the option to attach proof of bullying incidents, such as text messages, emails, phone calls and screenshots.
The effects of bullying are deep and far-reaching. According to a 2013 study by the National Center for Educational Statistics, one out of every four students reports being the victim of bullying during the school year. Even worse, 64 percent of children who are bullying victims do not report it, according to a 2010 study by Petrosina, Guckenburg, DeVoe and Hanson. To combat statistics like these, we created the Bully Reporter tool. It has helped us identify multiple incidences of bullying and has given us the ability to act quickly and efficiently in responding to them. However, continued education is necessary about what bullying is and the tools available to stop it.
Bullying Is:
As defined on Page 22 of the 2017-2018 Bryan ISD Student Handbook, conduct is considered bullying if it "exploits an imbalance of power between the student perpetrator(s) and the student victim and if it interferes with a student's education or substantially disrupts the operation of the school."
*Please refer to the handbook for more information about bullying.
Warning Signs of Bullying Include:
Signs of depression, anxiety, anger or fear
Avoidance of friends, school and activities
Subtle comments that reflect emotional distress
Declining grades
There are many reasons people bully, but whatever the reason, bullying has no place at Bryan ISD. We will not tolerate bullying/harassment in any form.
BRYAN ISD
Children First. Always.
Please follow and like us: